Highlights from the 2018 Annual Gathering…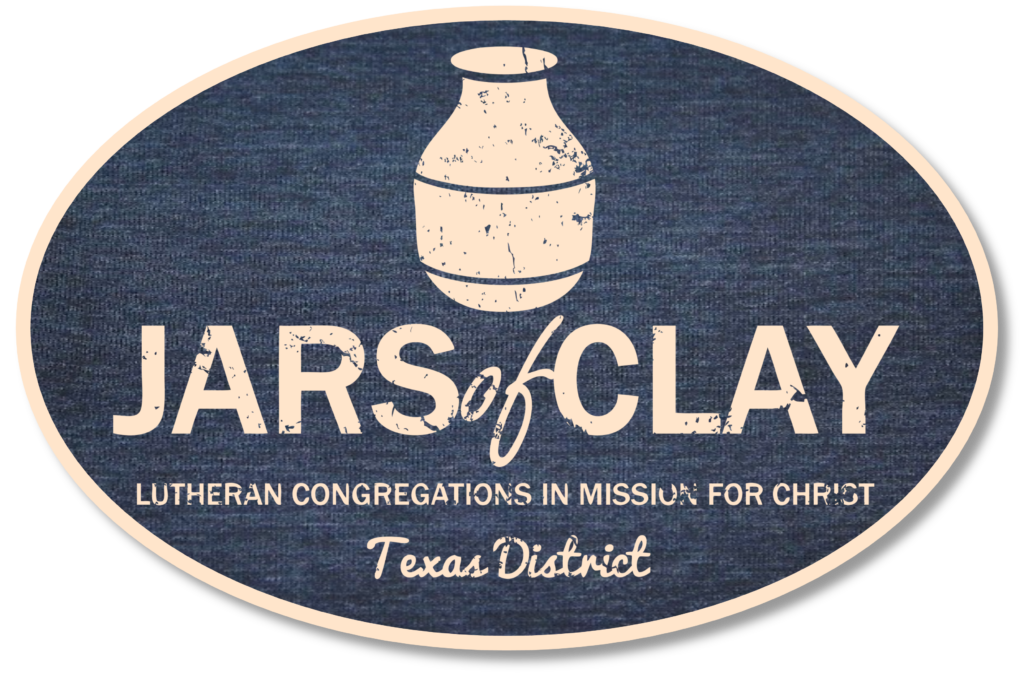 Date:
July 27-28, 2018 (Friday evening and Saturday)
Keynote Speakers:
Perry Fruhling | Lutheran Congregations in Mission for Christ Kyle Fever | Nexus Institute / Grand View University Jo Kinnard | Resurrection Lutheran Church, Monticello, MN

Preachers:
Jim Craver | Faith, Seguin Paul Owens | St. Paul, New Braunfels
Worship Leaders:
Church on Main | Giddings
St. Paul | New Braunfels

Breakouts:
Choose any 3 of 16 engaging breakout sessions to attend!
Tickets:
Adults – $50 thru July 9, $60 after July 9
Youth
(grades 6-12) –
$25 thru July 9, $30 after July 9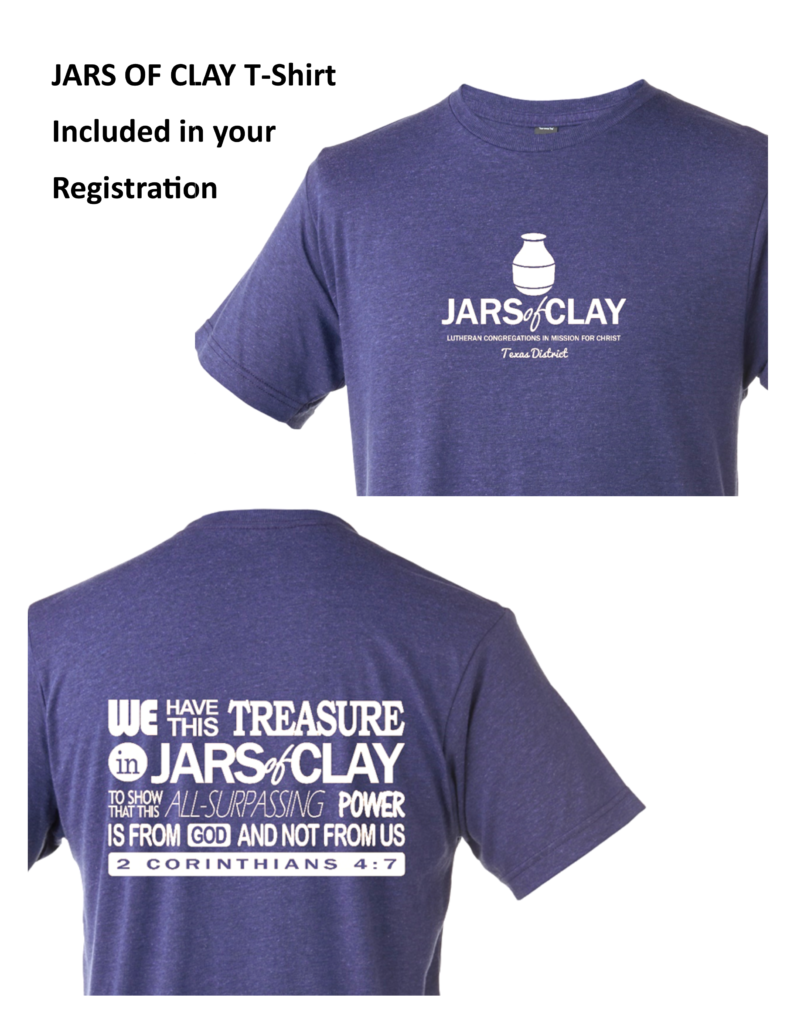 What's Included:
In addition to an inspiring conference filled with wonderful worship, fellowship, keynote and breakout presenters, each participant will be treated to two fully catered meals from Granzin's BBQ and receive a "JARS of CLAY" t-shirt! All who register by the July 9 will be guaranteed a shirt in their size.
Pre-Gathering Seminars:
Come early and choose from one of two Pre-Gathering Seminars being offered on Friday from 1-4 p.m. Sign-up for the Leadership Seminar to dive into disciple-making practices for the local congregation based on Daniel Im's latest book, No Silver Bullets.
Also this year we are excited to offer a Women's Seminar sponsored by Women of the Word (WOW) for all women to join in conversation regarding women's ministries in congregations and hear presentations from the Woodhall Foundation and Lutherans for Life. Add either seminar for $10 more.
Contact Bryce Formwalt at 512.942.7776.