LCMC Texas
God's wish is our command. Literally.
We are an association of congregations whose understanding of the Faith is rooted in the Bible and the Lutheran Confessions. We recognize the congregation, gathered around God's Word and Sacraments,
is
the Church, so we don't get much more hierarchical than that.
God's Word is clear: We were created for a purpose; we were redeemed for a purpose; we are set apart for a purpose! Jesus calls us to follow him, and join in the
great work
of making disciples of all nations. We know it's not merely about "going" to Church – we are supposed to be the Church!
Our connection to LCMC is not hierarchical or legislative, but geographical: Primarily, we exist to promote fellowship, mutual ministry and church planting. Over fifty congregations have saddled up to ride with us, and our posse is always looking for more good hands. Yee-haw!
Interested?
Contact Bryce Formwalt, Director of Mission Growth for more information: 512-942-7776 or bryce@lcmctexas.org
District Council
The council is made up of pastors and members of congregations from across Texas who serve three-year terms. Though each hails from a member congregation, council members are elected to represent the interests of the District as a whole. The primary function of the District Council is to oversee the Director of Mission Growth, the vision and mission of the District, and the program ministry of the District, especially the Annual Gathering held each summer.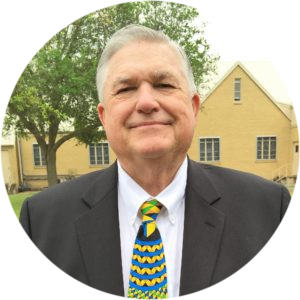 Chair
Jon serves as Pastor of St. John Lutheran Church in Thrall. As a member of the Texas District Council, Jon is very supportive of our efforts to keep discipleship as a primary directive for all of us so that we may truly live into our name as Lutheran Congregations in Mission for Christ. Jon was re-elected for his third term on District Council in 2019.
Jon serves as the council liaison for: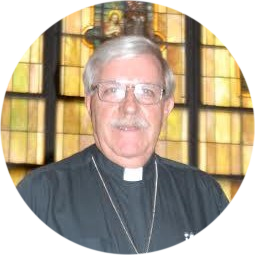 Vice-Chair
Al is currently serving as Pastor of St. John's Lutheran Church in Winters. A South Dakota native, Al is at home with small town and rural community life. After retiring from teaching high school science and math, Al entered seminary to fulfill a calling he had since the age of 15 to serve the Lord as a pastor. He believes we are called to be a "first century church in the twenty-first century". In Winters he has helped reorganize Meals-On-Wheels and revitalize the local chapter of the Salvation Army. He is also active in the local Lion's Club, the Heritage Farm Museum, and is Chaplain for Winters High School Athletics. Al was elected to the District Council in 2017.
Al serves as the council liaison for: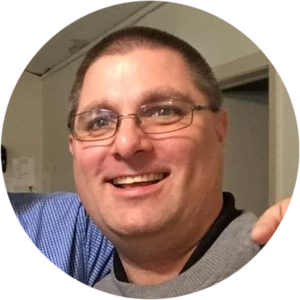 Secretary
Alsen is Senior Pastor of Holy Cross Lutheran Church in Yoakum. He champions our efforts to make disciples and not just church members and the LCMC vision to be a 1st Century Church for the 21st Century. Alsen hopes to see LCMC truly live into our name as Lutheran Congregations in Mission for Christ. Alsen has served on the District Council as Vice-Chairman and also an at large member before taking on the role as the Secretary for the Council. He was re-elected for his third term on District Council in 2019.
Alsen serves as the council liaison for: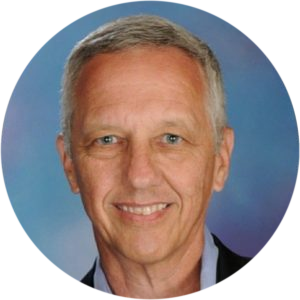 Treasurer
Griffin is a member of St. Peter Lutheran Church in Walburg where he has served in various leadership positions, including Council President. His 36 year corporate experience included finance, planning, procurement, project management, process automation and regulatory compliance. Prayerfully guided by the Holy Spirit, he hopes to help LCMC Texas effectively set and exceed lofty Christian mission goals. Griffin was elected to the District Council in 2017.
Griffin serves as the council liaison for: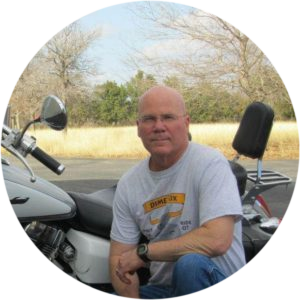 Terry is the Pastor of Elizabeth Lutheran Church in Caldwell and lives nearby in rural Dime Box. A Texas native, Terry married his high school sweetheart, Vivian and went to work for Amoco Oil in Texas City for 20 years. A father of three and now grandfather of four, Terry and his wife have always been active in the congregations they attended as youth leaders, Sunday School teachers, council members, etc. Eventually, Terry was asked to fill pastoral roles and he began preaching and leading worship. A highlight for the Bages was the opportunity to be in Wittenburg, Germany for the 500th anniversary of the reformation, October 31, 2017. Terry was elected to the District Council in 2018.
Terry serves as the council liaison for: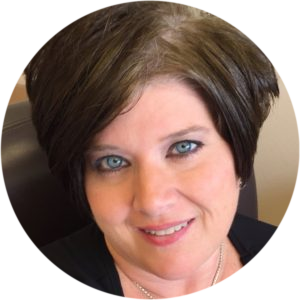 Jami is a member of St. Andrew's Lutheran Church in Weesatche. She currently serves as the church secretary and Christian Education leader. She serves and has served in many additional areas in the church. Jami's passion lies with spreading God's word to the children and helping them know God and his awesomeness. Her hope for the LCMC Texas District is to continue to involve the Youth of our congregations as they are the future. Jami envisions regional youth events across the District for area churches and developing a network of youth and youth leaders to help one another share the love of God with each other. She was elected to the District Council in 2018.
Jami serves as the council liaison for: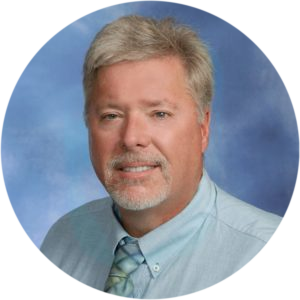 Jim is the Senior Pastor of Faith Lutheran Church in Seguin. Jim was elected to his first term on District Council in 2019.
Jim serves as the council liaison for: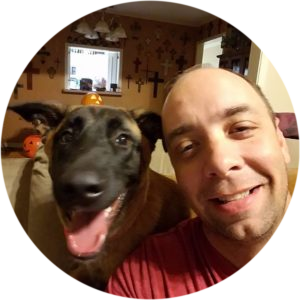 Jason is a member of Our Saviour's Lutheran Church in Victoria where he currently serves as the youth director. Jason is married and has three children and enjoys spending time with his family and reading. He is also enrolled in M.Div. program at Faith Evangelical Seminary in addition to working full time for Dow Chemical. In his spare time, Jason also claims to moonlight as a stunt double for Nicholas Cage and Jason Statham, but we have our doubts! He also reports a dislike for writing brief autobiographies! Jason was elected to the District Council in 2017.
Jason serves as the council liaison for: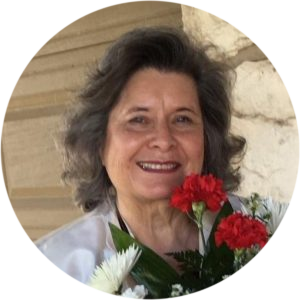 Margaret is a member of St. Paul Lutheran Church in Hondo where she served as Church Office Secretary for over 30 years before retiring in 2017. She has been active in the Women's ministry both in her home church and the Texas District. She currently serves on the board of Medina County Christian Job Corps, a ministry to help underemployed women and men achieve educational and employment goals as they move from dependency to self-sufficiency. Margaret was elected to the District Council in 2018.
Margaret serves as the council liaison for:
Percy has served as the Pastor of Trinity Lutheran Church in Stonewall since 2005. He was married to wife, Ada in 1968 and ordained in 1971. Percy remains active in the Via de Cristo movement and Kairos prison ministry. For several years he has written and sent out a weekly devotional. Percy hopes that the Texas District can facilitate fellowship and mutual support for congregations and pastors so that each may grow and expand the reach of the Gospel. He was elected to the District Council in 2018 after a three-year hiatus.
Percy serves as the council liaison for:
Director of Mission Growth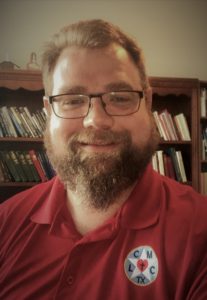 Since July 2015, Bryce Formwalt has served as our Director of Mission Growth. Together with his wife, Lisa, and sons, Cole and Simeon, he makes his home in Georgetown, Texas, just north of Austin. He is a graduate of Wartburg College in Waverly, Iowa and the Lutheran Theological Seminary at Gettysburg, Pennsylvania. Bryce has had diverse experiences in ministry, serving in Ohio, Illinois, and North Dakota in both suburban and rural settings as a solo, associate, and lead pastor. A native of Iowa, Bryce is still an avid Hawkeye fan, enjoys camping and hiking with the family and loves fast cars. But his greatest passion is the mission of the church.
Bryce's objective is to help catalyze disciple-making and church planting movements across Texas and to help Texas District congregations live into the dreams that God has for their futures. He is available to help coach congregations in mission, vision, evangelism, and discipleship.
The Director of Mission Growth position is supported through financial contributions to our LCMC Texas District from member congregations and generous individuals who share this vision. If you'd like to support the mission of LCMC Texas, you may send your tax-deductible contribution to LCMC Texas, PO Box 58, Hondo, TX 78861. You can also now give online! Whether you'd like to make a one-time contribution or schedule a regular donation, you can do it all at
www.lcmctexas.org/give
.
IT'S GOD'S COUNTRY
So naturally, there should be a congregation nearby.
We've got some fifty odd locations throughout the Republic, some little, some big. And there's more on the way. If you're looking for a church home or just passing through on a weekend somewhere, stop by and see us!
Whether you are just passing through or finally settling down, chances are we're in your area.