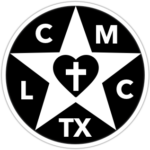 Events
Texas District Annual Gathering
What do you call it when Lutherans
from across Texas get together to
eat great food,
fellowship with like-minded believers,
share ministry opportunities,
be challenged by incredible teaching,
and worship the Most Awesome God?
We call it the LCMC Texas District Annual Gathering!
And you are invited to join us in Seguin on August 2-3, 2019!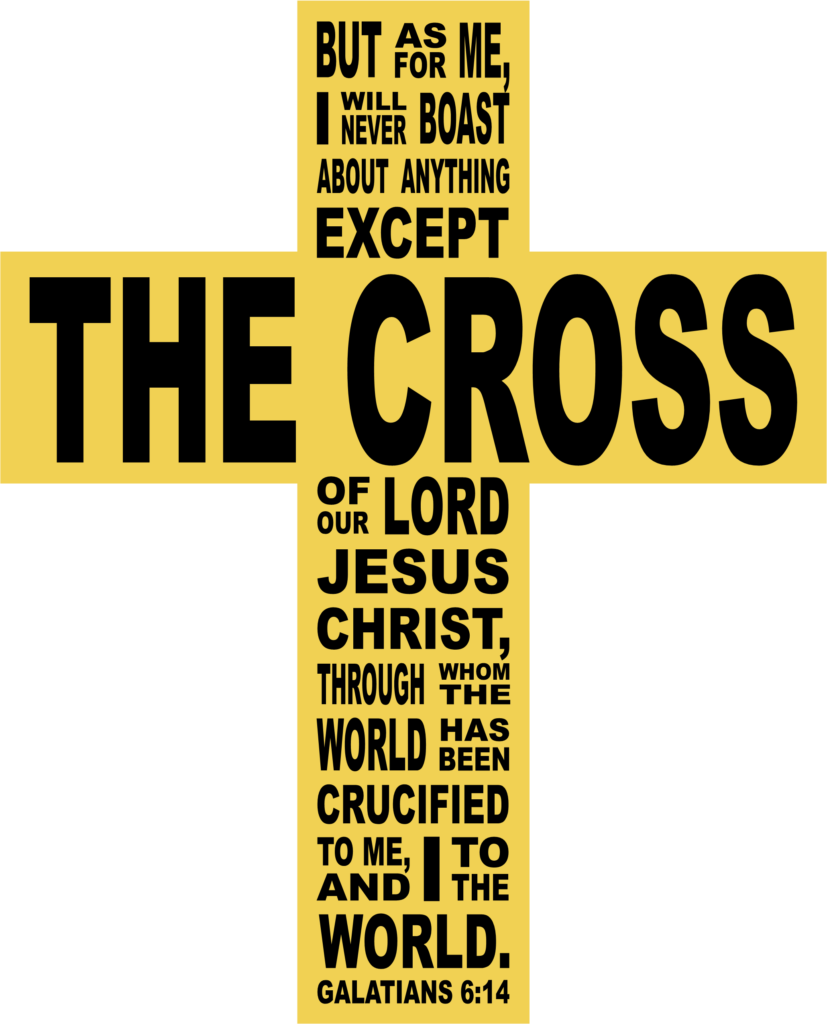 The Highlights:
Registration begins at 5:00 pm on Friday
The event will conclude at 4:15 pm on Saturday
This Gathering is for ALL PEOPLE! All are welcome!
Youth Gathering (grades 6-12) happening simultaneously
Childcare / Kids programming available
Pre-Gathering Leadership Seminar led by author Greg Finke
Pre-Gathering Women's Seminar highlighting Child Advocacy Center ministries
Keynote Presentations by Greg Finke, Mark Vander Tuig, and Daniel Emery Price
3 Breakout Sessions with 15 different breakouts to choose from
Hosted by Faith Lutheran Church, 1326 E Cedar Street, Seguin, Texas
KEYNOTE SPEAKERS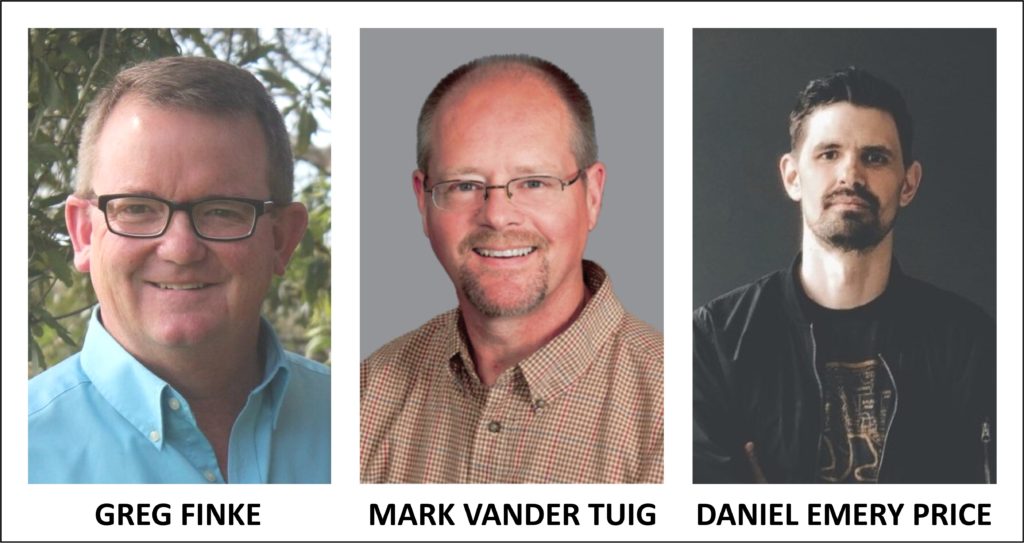 Greg Finke, Dwelling 1:14
Greg Finke is the founder and Executive Director of Dwelling 1:14 and author of books, Joining Jesus on His Mission: How to Be an Everyday Missionary and, Joining Jesus – Show Me How: How to Disciple Everyday Missionaries. Dwelling 1:14 is a non-profit ministry which helps leaders disciple people to join Jesus on his mission in the places they already live, work and go to school. The name Dwelling 1:14 refers to John 1:14 and the incarnational, missional nature both of Jesus and those who would follow him into the world. Greg offers consulting and training experiences for congregations and their leaders in discipling, living missionally, and multiplying missional community environments.
Greg will be delivering a keynote entitled Mission of the Cross. Often times people simply look at the cross through the lens of personal salvation and live life primarily on the sidelines of God's activity in the world. But Greg will show us how Jesus' atoning sacrifice on the cross not only saves us, but also gives us a mission and compels us to live on the frontlines of God's Kingdom building activity in our own communities. Using Ephesians 2:8-10 as his foundation, Greg will educate and inspire us towards an exciting new way of living as everyday missionaries in our local communities.
Greg is a graduate of Concordia University, Chicago and Concordia Seminary, St. Louis. Before founding Dwelling 1:14, he served as pastor of two congregations in Michigan and Texas for 21 years. Greg and his wife, Susan, have three daughters and enjoy life as neighborhood missionaries in League City, Texas.
Mark Vander Tuig, Lutheran Congregations in Mission for Christ
Mark Vander Tuig serves as the Service Coordinator for Lutheran Congregations in Mission for Christ. He is an ambassador for Jesus' Great Commission everywhere he goes. On the move a lot, Mark endures countless hours in airports and airplanes, rental cars and hotels, to do his best to help churches keep the mission of Jesus ever before them and to teach people how to share their faith with others. He defines his personal calling to "strengthen the congregations we have and to plant the ones we don't."
Mark will be presenting a keynote entitled, CrossTalk. All around the world, Christians find themselves surrounded by people who either have never met Jesus or are not connected to a local church. Mark will present research that indicates that while most are hesitant to walk in the doors of a church, that does not mean they are not interested or curious about faith. Then, he will help to identify ways to talk about Jesus that are normal and natural to us. He believes that God has placed us in this world to be his witnesses and it is time for us to once again find our voice.
A graduate of the University of Northern Iowa, Cedar Falls, Iowa and Luther Seminary, St. Paul, Minnesota, Mark served as pastor of three congregations in Minnesota and Iowa prior to accepting the call to be Service Coordinator in 2010. Mark and his wife, Candice, reside in Altoona, Iowa and are the proud parents of two grown daughters, Laura and Emily, and even more proud grandparents of Elliot, Joel, and Hannah.
Daniel Emery Price, 1517 and Christ Hold Fast
Daniel Emery Price serves as the National Conference Director for 1517 and oversees and directs the Here We Still Stand Conference annually. 1517 strives to oversee and empower a variety of theological resource platforms including a podcast network, a publishing house, an online Academy, a speaker network and an annual national conference. Through each platform, 1517 seeks to provide a message of hope to strengthen individuals and congregations, as well as model ways of engaging the culture in a manner that is thoughtful, courageous, and Christ-centered. Daniel is also an author, a church and conference speaker, and co-host of the podcasts 40 Minutes in the Old Testament and 30 Minutes in the New Testament. Together with Erick Sorensen, Daniel has co-authored a recently released book, Scandalous Stories: A Sort of Commentary on Parables.
In his keynote entitled Cross-Examined, Daniel will offer insight into living unashamed and forgiven lives in light of the cross as followers of Jesus. It is vital for the mission of the church that disciples of Jesus stop hiding from our own sin in shame and instead be honest with ourselves and others about the pain and brokenness of real life and the triumph of God's grace and mercy in the midst of the mess. By letting the light of God's grace expose the darkness, our lives can be examined by the cross and true freedom can be found.
Prior to dedicating himself full-time to para-church work, Daniel had previously served as a church planter, pastor, and worship leader. He currently lives in Northwest Arkansas with his wife and their daughter.
PREACHERS AND WORSHIP LEADERS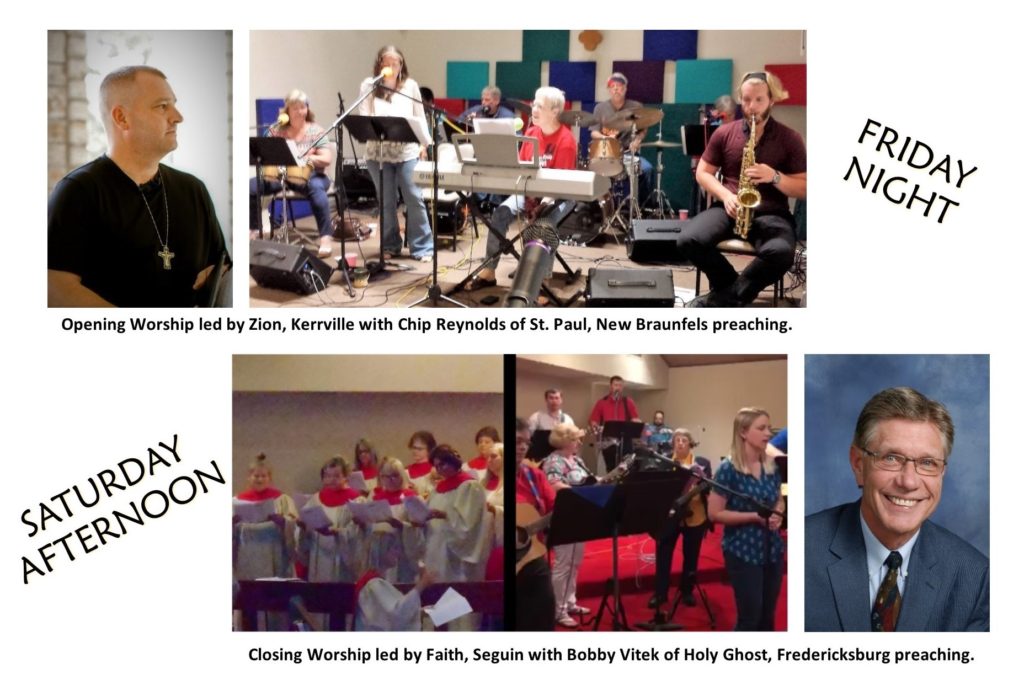 YOUTH GATHERING!
We are excited to announce our second annual YOUTH GATHERING for ALL STUDENTS grades 6-12! Students will grow in their faith through learning from inspiring presenters and doing ministry with others their own age from across the state! Along the way, they'll meet lots of new friends, have fun, eat some great food, and be encouraged to live faithfully in their everyday lives.
Coinciding with the Annual Gathering, the Youth Gathering has its own schedule (in this packet). Cost is just $25 and includes snacks, lunch on Saturday, and a t-shirt. Transportation and lodging will be the responsibility of each church and/or family. Please spread the word about this awesome opportunity for your students!
Questions? Contact Bryce Formwalt: 512-942-7776 or bryce@lcmctexas.org.
PRE-GATHERING LEADERSHIP SEMINAR
Our Pre-Gathering Leadership Seminar will take place from 1:00 to 4:30 pm on Friday. Join us as Greg Finke, author of Joining Jesus on His Mission: How to Be an Everyday Missionary, leads us in this practical workshop to help equip congregational leaders and pastors to lead disciple-forming, mission movements in and through local congregations. Participants will be challenged to consider how God may be calling them to shift priorities, introduce new methods, and leverage existing ministries to transform the discipleship and missional culture of his or her congregation. All pastors, seminarians, and congregational leaders are encouraged to attend. Please make sure you add the "Pre-Gathering Leadership Seminar" option onto your ticket when you register. Cost is $20!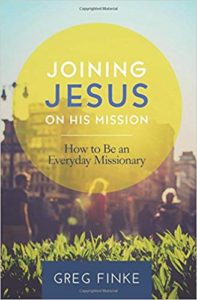 PRE-GATHERING WOMEN'S SEMINAR
Do you have children, grandchildren, nieces or nephews? Do you ever worry about their safety? Please join the Ladies of Faith for the Pre-Gathering Women's Seminar on Friday from 1:00 to 4:30 pm. Together, we will learn about a nationwide safety program called radKids presented by Guadalupe County Child Advocacy Center Executive Director, Christy Williams. You will also learn the role of a Child Advocacy Center in your community and how you and your church can help. We will have the opportunity to tour the new Child Advocacy Center facility in Seguin!! And, in addition, women from across Texas will have the opportunity to fellowship with one another and discuss the ministries women are engaging in through their local congregations. All women are encouraged to attend. Please make sure you add the "Pre-Gathering Women's Seminar" option onto your ticket when you register. Cost is just $10!
CHILDCARE / KIDS PROGRAM
We are pleased to offer a childcare / kids program for children grade 5 and under. Kids will be cared for in a safe, fun environment and engaged in kids ministry programming so that parents can fully benefit as participants in the Gathering. Kids will be fed snacks and will also receive a Gathering t-shirt. Parents are asked to pickup children for the lunch break. Lunch will be provided for the kids as a part of the registration. Cost is just $25 per child. Scholarships available for families in need. Don't forget to register your child/ren when you register.
FRIDAY NIGHT BBQ FEAST
Pitmasters from Faith, Seguin will be preparing a BBQ feast as a dinner option on Friday night. Dinner will be served from 5:30 – 6:30 pm. Advance tickets may be purchased with registration for just $10. Price at the door will be $15. Proceeds from the BBQ Feast will go to benefit Latin American Lutheran Mission based out of Laredo, TX.
SCHEDULE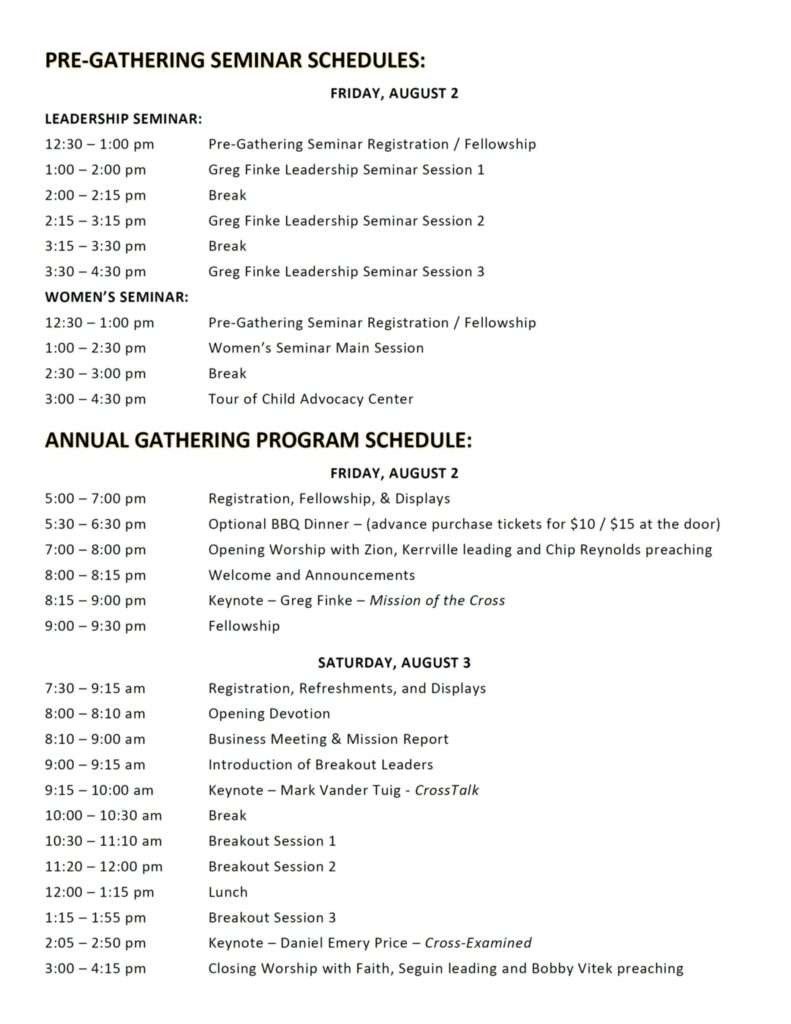 Contact Bryce Formwalt at 512.942.7776.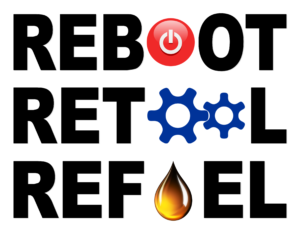 2020 WINTER RETREAT
January 26 – 28, 2020
Concan, Texas
Stay Tuned for Details!
Pastors, seminarians, ministry staff, congregational leaders and spouses.The retreat is an opportunity for ministry leaders and spouses to get away and be enriched through a time of fellowship, worship, prayer, education, and recreation.
Our Winter Retreat offers two parallel tracks. Participants may choose the Leadership Track or the Devotional Track. Everyone on both tracks will share together in common worship and fellowship times.
The Winter Retreat is held at the end of January each year, begining Sunday evening and concluding at Noon on Tuesday.
Come when you can; leave when you must!
Our Winter Retreat is held in Concan, Texas, a beautiful resort community located along the Frio River. The
Dream Catcher
and
Rain Dancer
cabins serve as our retreat home. Each is designed to host large family gatherings in various sleeping accommodations. We do our best to accommodate married couples in private rooms with queen bedrooms, but we may not be able to do so depending on the total number of registrants.
Early Bird Price = Typically $60 + snacks & drinks to share
Late Registration = Typically
$75 + snacks & drinks to share
Online registration available about 60 days prior to event.
Contact Bryce Formwalt at 512.942.7776.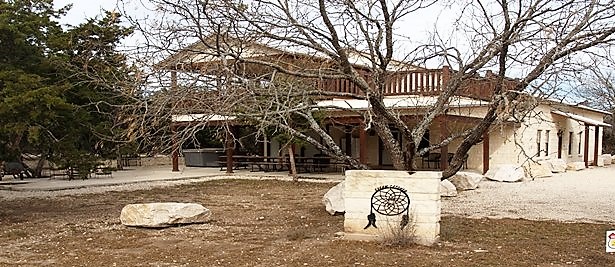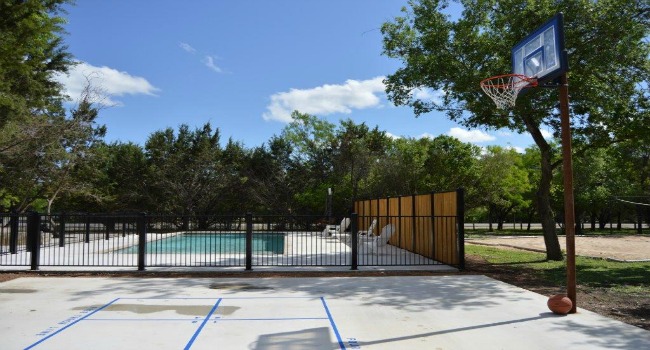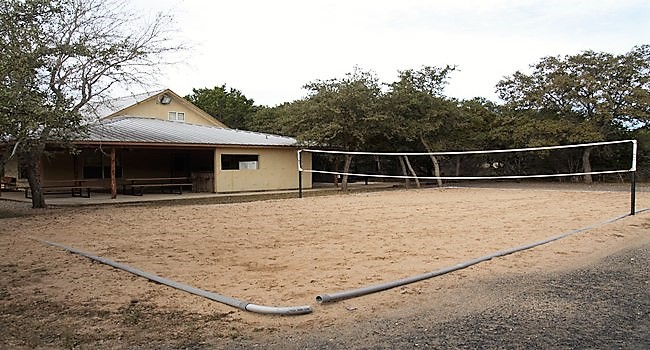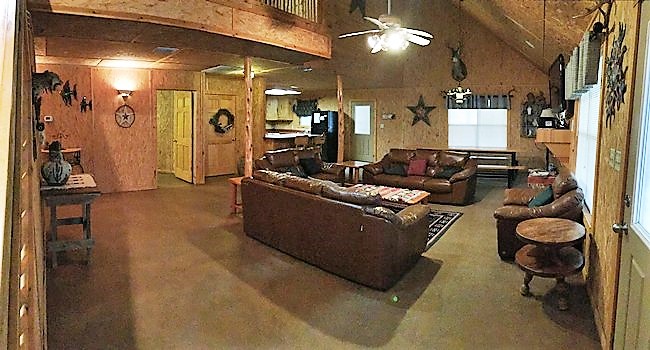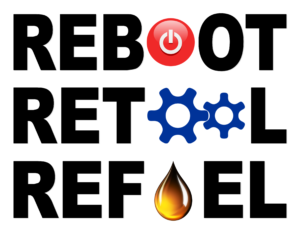 Pastors (active and retired), Youth Ministers, Ministry Staff, Spouses, and Congregational Leaders who want to learn and grow.
And spread the word: you don't have to be LCMC to come. If you know a Christian leader who would benefit from participating with us, please pass along the invitation!
A Day conference for continuing education and mutual encouragement. Typically these events include teaching and discussion around a particular ministry theme.
Typically, the regional REBOOT | RETOOL | REFUEL events are held semi-annually in the Fall and Spring in various locations across Texas to minimize travel times and maximize participation.
Events typically begin at 9 a.m. and conclude by 2 p.m.
Early Bird Price = $12 (at least a week before event)
Late Registration = $15 (week of event)
Online Registration Available about 6 weeks prior to events.
Contact Bryce Formwalt at 512.942.7776.
Local Clergy Conferences
Texas is big.
We live in the internet-age, where distance is no longer an obstacle to communication. Even so, our pastors frequently get together the old fashioned way: in person. With a bible in one hand and a mug of coffee in the other, they engage in deep theology and casual chit-chat, and everyone goes home better for the exchange.