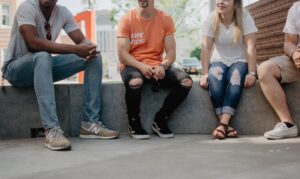 I have the distinct privilege of teaching the Church Planting & Revitalization course for Harvest Workers, our
online ministry training program. Recently, my first two students successfully completed the course. It was an
absolute joy to teach them, mostly because I had a front row seat to watch them grow!
Every Harvest Workers course has a list of expected demonstrated competencies that we hope to observe in
all students by the end of each class. For my class, there are several specific areas that I have listed. As I
supported these first students through the course, I discovered that there is a single, over-arching hope that
summarizes all that I desire for my students: that each begins to think like a missionary.
Missionaries the world over strive to bring the life-giving Gospel of Jesus Christ to people who have no idea
that it is at all necessary or relevant for their lives. Some may have never heard of Jesus before while others
may be familiar but have either rejected the faith or have yet to respond. Either way, missionaries need to
figure out how they can meaningfully connect and communicate with those outside of faith in Jesus Christ.