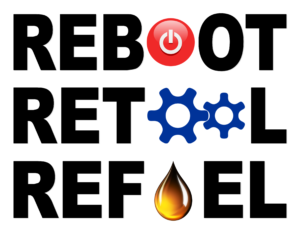 Pastors (active and retired), Youth Ministers, Ministry Staff, Spouses, and Congregational Leaders who want to learn and grow.
And spread the word: you don't have to be LCMC to come. If you know a Christian leader who would benefit from participating with us, please pass along the invitation!
A Day conference for continuing education and mutual encouragement.
Fall 2019 events will feature video replays of the best speakers from Exponential Conference in 2019. Each talk is approximately 20-25 minutes long followed by group discussion. Come and learn and be challenged to think exponentially about evangelism and discipleship.
All Fall 2019 events will begin at 9 a.m. and conclude by 2 p.m.
Reboot Hill Country –
Holy Ghost, Fredericksburg
Tuesday, November 12, 2019
Reboot – North Texas – Living Word, Grapevine
Wednesday, November 13, 2019
Reboot Coastal Bend – Holy Cross, Yoakum
Thursday, November 14, 2019
Reboot – Bluebonnet – Martin Luther, Giddings
Thursday, November 21, 2019
Early Bird Price = $12 (by November 7)
Late Registration = $15 (after November 7)
Register using the form below.
Contact Bryce Formwalt at 512.942.7776.